Local Services & Business In Corinella
Corinella Services and Business
Disclaimer : Visitcorinella.com IS NOT affiliated with any operator of any business or any other service
or accommodation offered or advertised here, each business is Privately Operated and Visitcorinella.com
accepts no responsibility in any way, and does not endorse any business or service.
Please read further disclaimer at bottom of page.


Fig and The Bay Cafe / Restaurant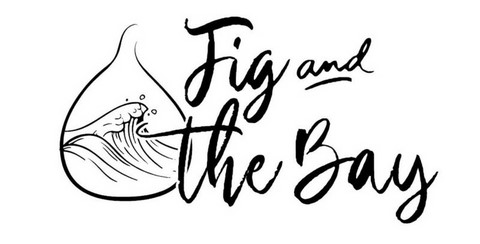 Fig and The Bay is a Brand New Licenced Cafe Restaurant in Corinella !
located in a renovated heritage homestead overlooking the Bay and Corinella
seaside walking track trails, This is the perfect place for a relaxed meal or enjoy coffee and cake
with family and friends !

Opening 8am to 4pm From Wednesday to Sundays


Located at 24 Liberty Cresent Corinella,

Enter from Smythe & Hughes Street into the new Heritage Bay Estate

Phone 5678 0338
La Provincia Cafe Bar & Deli !
La Provincia Fresh Home Style Italian Cuisine !
Located : 105 CORINELLA ROAD CORINELLA VIC 3984
Just 1 Kilometer from the Bass Hwy turnoff into Corinella Road.
Contact Ph : 5678 0382
for more details click below
La Provincia Cafe Bar & Restaurant
Corinella Community MARKET

The Corinella Market is held on the second Saturday of the month
at the Harold Hughes Public Park on Smythe / Balcombe Street Corinella
Also Indoor facility is available for specialty items and Devonshire Teas just
next to the park at the Corinella Community Centre

New Stall Holders are most welcome !

For all details and to book your stall Contact Gwen on 0490 852753
Corinella Opportunity Thrift Shop
Corinella Op Shop
" Georgies " Is Located aside St George Church On Smythe Street Corinella
at Corner of Smythe Street and Barker Street
Lots and Lots of Pre Loved Clothes, Children's Toys and House Hold Goods & Bric a brac !
Something For Everyone ! Drop In and Find a Bargain !
Open Monday, Wednesday, Thursday & Friday 10am Till 2pm
Saturday 9:30am till 12:30pm for inquiries contact (03) 5678 0798
French Island General Store & Cafe
289 Tankerton Rd, French Island
Email : info@figsfrenchisland.com.au

Opening HoursMonday - Friday 8am - 5pm
Saturday - Sunday 9am - 5pm
All public holidays 9am - 5pm

Cafe / Bike Hire / Accommodation

Complimentary shuttle bus transfers for customers from the Ferry
to the Store year round on weekends and public holidays
French Island / Corinella Ferry Barge
Spirit Of French Island Pty Ltd
The French Island Ferry Barge Operates Daily Between Corinella and French Island .
You Can by Prior Booking, Take a trip across to French Island as a walk on Passenger,
or with your Car, Caravan, Bicycle or other Vehicle .
A minimum 24 hours notice is required for bookings.
The barge accommodates two standard size cars or a large truck.

Foot passengers can take the barge but they need to arrange transportation at either end
as there are no other facilities (see transport options below)
There are several tourist attractions, and B & B's to stay at on French Island,
you can park your car at Corinella foreshore car park for day trips, or take it along with you *
* (Request advice from the barge or tourist operator as to the suitability of your vehicle and plan ahead)
The French Island Corinella Ferry Barge arrives at its own Ramp Terminal Just 100 meters
to the Left of The Corinella Jetty / Pier at Barge Road and Peters street Corinella
For information about fees and to pre book the ferry barge, Contact :
Spirit Of French Island Pty Ltd
Ron & Sandra Easy
Mobile 0428 880 729
or Ah (03) 5980 1273
EMAIL : Email : Spirit Of French Island
ABN 15 054 634 338
Located : Corinella Ferry Terminal, Peters St Corinella Vic

TRANSPORT WITHIN FRENCH ISLAND
Lois Airs is available to transport people around French Island for any of your needs,
including Tours or inspection of properties for sale or other,
Contact Lois on 03 5980 1241
For more Information on French Island and Accommodation and Services available,
Visit the French Island Information Website by clicking on the link below.
LEDS DIRECT R US
Commercial and Industrial Lighting Solar Systems - Commercial, Industrial and Domestic
Located at 14- 16 Palmer Street Corinella
Contact Business Manager, Wayne Maschette Ph:

0456 777 707 or 0456 777 717
ABN 15 168 172 049
Email: sales@ledsdirect-r-us.com.au
for more details click below
Van Steensel Timber / Hardware / Water Tanks
A Complete Range of all Building Supplies & Hardware
are Available at Van Steensel Timber !
All House Building Materials, OB Hardwood, Pines, Oregon and All The Others !
Gyprock Supplies, Fasteners, Concrete Products, Roofing, Fencing, Irrigation
Plumbing and A Huge Range of Rain Water Tanks
of All Sizes Are Available + Water Pumps and Fittings
Farm & General Rural Supplies
Full Counter & Phone Sales and Fast Delivery to your Home or Building Site
Located: Corner of Bass Hwy & Corinella Road Corinella 3984
Telephone 5678 8552 And 5678 8168 FAX 5678 8143
Website : Van Steensel Timber
ABN 36 006 322 701
Real Estate in Corinella
Are You Looking For Real Estate In Corinella ?
Click On This Button To Take You To A Page With
a List Of All Real Estate Agents Servicing Corinella
Mobile Auto Electrician

Drive By Wire Auto Electrical, We Come To You !
Mobile auto electrician servicing Corinella and all Surrounding Areas
Fully registered business with receipt supplied and warranty on all work completed.
Contact Jeremy Ph : 0408 116623
Located 24 Wetherall Dr, Corinella Vic 3984
ABN: 72595297790
Airconditioning & Electrical Service

Need an Electrician or Airconditioning in Corinella ? Then give Gary a call !
Sales, Service & Maintenance, Servicing Corinella and all Surrounding Areas
Contact Gary Burchell Ph : 0407 976 291
R.E.C 8483
PLC 48231
ABN 64 694 511 215
Day Carpentry, Carpenters & Joiners
Day Carpentry Carpenters & Joiners
Contact : James Dady Ph 0407 967 385
Located : 103 Smythe Street Corinella Vic 3984
ABN 92 718 399 309
Email dayde79@gmail.com
Apex Mobile Marine Mobile Boat, Marine Services
Repairs and Servicing Of your Boat In Corinella, Apex Mobile Marine Will Get You Back On The Water Fast !
Contact Angelo Kavouras Ph: 04111 22045
ABN 66308740521
email : apexmarine@outlook.com
Corinella Aquarium & Pet Supplies - Corinella Pet Shop
Corinella Pet Supplies, Local Supplier for all Your Pet & Animal Supply Needs !
Open By Appointment
Contact John Ph : 5678 0548
Located Corner of Cuthbert & Jamieson Street Corinella
ABN 94 651 711 770
Lauriston Thoroughbred Farm
Lauriston Thoroughbred Farm
LAURISTON RACING PTY LTD
Located 245 Guy Road, Corinella, Vic 3984
Contact Ph: 03 5678 1047
ABN 42 005 465 887
Click on the Link Below to visit Lauriston Thoroughbred Farm Website
Add Your Corinella Business Or Service
Add Your Corinella Business or Service to these Listings, Simply email all required details and the actual business Corinella address.
nb : Only business & services within Corinella can apply (only with a Corinella Street Address ) Business's outside Corinella will not be replied to.
* Visitcorinella.com reserves the right to deny any listing and to edit any information provided as we require or deem appropriate to suit this website
* Web site updates and response to email requests are only on Monday to Wednesday each week, no emails will be replied to outside these days
* Business ABN must be displayed and will be checked before a listing is published
Contact