Corinella Frequently Asked Questions and Answers
Here are some popular questions and answers on Corinella Victoria



Does Corinella Have all The Usual Facilities / Services Available ?
Corinella Post Code is 3984
Service providers are highlighted for quick find
Corinella has electricity provided, above ground lines and in some estates underground power is available, Corinella has street lighting provided.
Electricity power supply for Corinella is managed & distributed by SP AusNet Pty Ltd
You can contact them 24 hours on 131 799 or BH on 1300 360 795
Electricity Retailer Energy Australia can be contacted on Ph 133 466 to organize power
supply connections and a billing account for you.
Fresh water is available to all houses and land in Corinella.
Sewerage and storm water connections are available to all homes in Corinella.
(with the exception of some rural properties)
Water and Sewerage Connections for Corinella are managed by:
Western Port Water Pty Ltd
Ph 1300 720 711 and 24 hour Emergency numbers 1800 249 090 and 13 9283
Telephone lines to homes and a mobile phone tower with excellent signal, are all available in Corinella. For new Home telephone connections in Corinella
Call Telstra on 13 2200
No Natural Gas is available in Corinella at this time however a household bottled LP gas service is available delivered to all homes and you can have a bulk tank installed and filled by ELGAS You can contact ELGAS for details on all gas supply to Corinella Ph ELGAS LPG 13 1161 Or 5678 0720
Petrol supplied by MOBIL is available in regular and premium at the bowsers at Corinella General Store. Swap & Go Bottled gas is also available.
Car and Truck (Hi Flow) Diesel fuel and LPG car gas for your vehicle are available at the CALTEX Roadhouse Service Station, Located at the Corner of Bass Highway and Soldiers Road, also a McDonald's Family Restaurant is located at the Caltex Too !
An Australia Post service and Bill Pay agency is located at Corinella General Store 54 Smythe Street Corinella Ph 03 5678 0245
Australia Post delivers mail to the households letter boxes each weekday, and a parcel post service is available with items held for your collection at the Australia Post outlet in the Corinella General Store.
Newspaper's & delivery is available to your home or to buy personally at Corinella General Store.
A Commonwealth Bank agency is also located at Corinella General Store.
A house hold waste wheely bin and a recycle wheely bin and a green waste bin, collection service is provided to every serviced home in Corinella.
To order your household Waste or Recycle Bins for your new home in Corinella
Contact Bass Coast Shire Council on Free Call 1300 226 278
A hard waste service is also available to each home annually for the removal of up to 3m of hard waste, service provided By Bass Coast Shire Council. (a small fee is payable)
Are There Any Public / Primary Schools or Pre Schools / Kindergarten In Corinella ?
YES ! Both an excellent Pre School Kindergarten and Primary School are available in Corinella and both are modern education facilities .
A Brand New Childrens Centre has now been built In Corinella and is Now taking enrolments for 2018 and 2019 ! For More Information See Below and also the panel on the right of this page
Bass Valley Childrens Centre, Corinella


To enrol your child for childcare and/or kindergarten places, Call (03) 8562 5100
or email bassvalleycc@bestchance.org.au

Advocates for the needs of children aged 0 - 12 years and their families living in The Bass Valley / Waterline district.




The Bass Valley Childrens Centre at Corinella provideS spaces for about 80 children and services including kindergarten, long day, occasional and school holiday care, maternal and child health services, early childhood intervention services, family services, counselling, a supported playgroup, parenting groups and community meeting spaces.



An this eco-friendly, low-maintenance, modern centre just next door to the Bass Valley Primary School at 60 Corinella road Corinella Vic






Bass Valley Primary School
70 Corinella road Corinella Victoria.
Telephone (03) 5678 0208

or email : bass.valley.ps@edumail.vic.gov.au
Website : Bass Valley Primary School Corinella
Bass Valley Primary School is a coeducational government primary school located in a rural setting in the provincial town of Corinella Victoria, in the Bass Coast Shire.
The school has an total enrollment of 197 students, 56% are boys and 44% are girls.
The school caters for years prep to grade 6.
Our vision is to be a school to be proud of. The quality of teaching and learning provides opportunities to enable our students to achieve their full potential in a supportive and engaging environment. We provide a strong social skills program which promotes resilience, tolerance, respect, and empathy and allows all students to feel safe.
Emphasis is given to programs in literacy, numeracy, environmental science and social skills. The school has a strong environmental based approach to learning and we seek to develop an appreciation of environmental and sustainable living through interaction with the local environment.
The school is well resourced and our facilities include a swimming pool, gymnasium and environmental wetlands area. An extensive bus network services the school. A breakfast club, run by volunteers with teacher supervision, operates three mornings a week.
Is Corinella Connected To Broadband Internet ?
Yes! homes in Corinella can connect to NBN broadband internet, also Bigpond or Optus wireless services are available. Contact your preferred telco or just ring Telstra or Optus to find out more and get connected today!
Corinella has received the NBN Optical Fibre internet during the Australian Governments NBN Fibre Roll out. This is fibre to the node,
Holiday makers and day visitors or anyone at all can access the broadband internet at a gold coin charge, by dropping in at Corinella community centre on Smythe street From 10:00am To 4:00pm weekdays.
Corinella Community Centre
48 Smythe street Corinella
Telephone (03) 5678 0777
What Television Channels are available in Corinella ?
All Melbourne free to air channels are available to watch in Corinella with just the usual TV antenna. You do not need anything special or high up in the air to receive your normal Melbourne TV stations at Corinella.
Of course satellite TV is available for those who would like this service and you can receive the subscription services of pay TV in Corinella also!
Simply contact your preferred supplier to arrange connection and for contract details.
Cafe Restaurants in Corinella?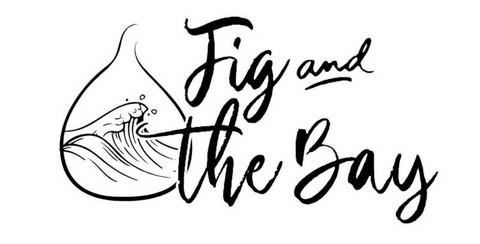 Fig and The Bay is a Brand New Licenced Cafe / Restaurant in Corinella !
Located in a restored heritage homestead overlooking bay & Corinella Seaside walking track trails, This is the perfect place for a relaxed meal or enjoy coffee and cake and more with family and friends !
Open everyday from 9am to 3pm and Fridays for dinner from 5pm to 8pm
Located at 24 Liberty Cresent Corinella,
Enter from Cuthbert Street, Or Smythe street into Hughes Street Corinella,
Fig and The Bay 5678 0338
Can I buy Take away food or hire dvd's while visiting ?
Yes you can ! The Corinella General Store on Smythe Street is open from 7 am to 7 pm daily and are serving a variety of tasty take away foods, from sandwiches, wraps, meat pies, sausage rolls and your favorite fried foods, Fish & Chips, Hamburgers and more! Soft Drinks also Beer, Wine & Spirits are all available at the Corinella General Store.
DVD Movies Can also be hired here at the general store.
A 24 hour McDonalds Family Restaurant is also nearby, Located at the Corner of Bass Highway and Soldiers Road, for those who just can't do without their Big Mac & Fries !
The highly regarded La Provincia Restaraunt is also available, currently open three days per week at 105 Corinella Rd Corinella, for detailed information go to the web page on this site for La Provincia.
What Public Transport Is Available, Buses ? Taxis ? Ferry ?
Taxi Services are available
V/Line Coach Service and Vic Link Bus
Ferry, Corinella To French Island - Ferry Car barge
* V/Line Coach Service operates and picks up and drops off passengers to and from Corinella
* A Local Link Service Bus collects passengers from pick up points around the Corinella Township & district,
* The French Island Ferry Barge Operates Daily Between Corinella
and French Island .
CLICK THE BUTTON BELOW TO GO TO THE PUBLIC TRANSPORT PAGE FOR FULL DETAILS
Are There Any Off Leash Areas To Exercise Dogs
In Corinella or Coronet Bay ?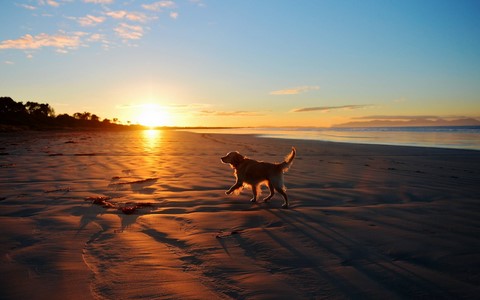 YES ! You are allowed to exercise your dog off leash in specific set aside areas only
The following areas are Designated Dog Off-Leash Areas:

• Corinella Beach 90 metres south of the Beach Street access, south east to O'Connor Road
ending before the access to the beach on O'Connor Road

• Coronet Bay beach 80 metres south of Norsemens Road entrance towards Coronet Bay township,
ending in line with the end of Kowloon Crescent "
See Corinella Map and Coronet Bay Below, Off Leash Areas Are PINK ON Leash Areas are GREEN
What Local Council Looks After Corinella and How Can I Contact Them ?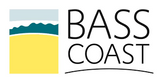 Corinella is Serviced By BASS COAST SHIRE COUNCIL
76 McBride ave, Wonthaggi Vic 3995 Free Call 1300 226 278
Ph (03) 5671 2211 or (03) 5951 3311
Website : Bass Coast Shire Council
Office hours are : 8:15am to 5:00pm weekdays.
BASS COAST SHIRE COUNCIL OFFICE AT GRANTVILLE
( Local Council Office at the Rural Transaction Centre )
1504 Bass Highway, Grantville Vic 3984
Hours are 8:30AM To 4:30PM
The office closes for Lunch for Half an Hour at 1:00PM Till 1:30PM
Corinella is in the Leadbeater ward of Bass Coast Shire
and is represented to council by Cr Clare Le Serve
Contact Details:
Postal: Cr Clare Le Serve c/o Bass Coast Shire Council,
PO Box 118, Wonthaggi VIC 3995
Telephone Mobile 0448 083 286
email clare.leserve@basscoast.vic.gov.au
Local Newspaper, STH GIPPSLAND SENTINEL TIMES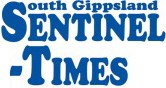 The South Gippsland Sentinel Times Newspaper Covers
issues and News relevant to Corinella and District
The Sentinel Times is available to purchase at the Corinella General Store, also you can view recent news articles online from the Sentinel Times Website.
Click on the link Above to take you there !
Local News, The Waterline News !

The Waterline News is a Grantville and district based local community magazine which covers Corinella, Lang Lang, Nyora, Loch, Kernot, Grantville, Coronet Bay, Bass, San Remo, Phillip Island and French Island.
Waterline News as an independent local community magazine distributed free !
This is a not for profit publication containing details of local Community Groups with opportunities to promote their special events and activities, these include Corinella, Lang Lang and Bass Valley Community Centres.
Local News, Bass Coast Post (Online Local News )

Are You Looking For Local News ?
Bass Coast Post is an Online Newspaper that covers topics in our district
You can go online to read news stories and articles on things that are
going on in our local area !
Well worth your visit ! Just Click on the Link Above to visit Bass Coast Post !
Medical Centre, Doctors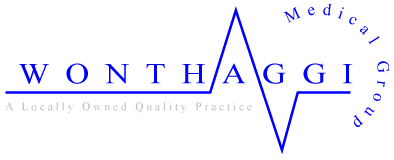 A Medical Centre is Located just 10 minutes from Corinella at Grantville.

Grantville Medical Centre
Doctors-Medical Practitioners
Shop 2, 1524 Bass Hwy, Grantville, VIC 3984

Phone 03 5678 8029
Usual Hours:
9.00 am - 4.30 pm
Monday - Friday
Corinella Childrens Centre NOW OPEN !

Bass Valley Children's Centre
NEW Enrolments !
To enrol your child for childcare and/or kindergarten, Call
(03) 8562 5100
or email on bassvalleycc@bestchance.org.au
CHEMIST PHARMACY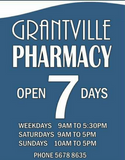 A Pharmacy is now open
close by to Corinella, Located next door to the Coronet Bay General Store on Cutty Sark Road Coronet Bay
Phone 03 5678 0239
(Currently Cosed on Sundays)

and also only 10 mins away at
Bass Hyw Grantville
Business Hours
Mon to Fri 9am to 5:30pm
Sat 9am to 1pm
Phone 5678 8635
CORINELLA MARKET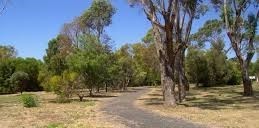 Corinella Community Market

Held Second Saturday of Each Month, Book Your Stall Now For The Next One !
Contact Gwen to Book Your Stall Now For the market
Phone 0490 852753

Harold Hughes Park (on Smythe Street)
Corinella CFA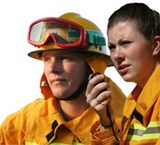 Corinella CFA Needs You !
Volunteers are needed for
this essential Service.
Click on the link below
for more details!
The Corinella Public Hall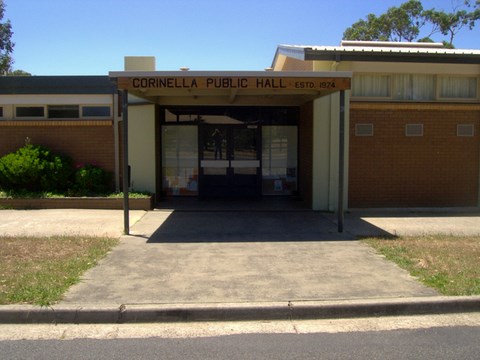 The Corinella Public hall
is located on Smythe street
By prior booking the hall is
available to hire for those
occasions when you may
just need more space!
Such as an wedding anniversary,
a reunion, Christmas party,
a birthday
or maybe even a square dance!
Other uses in the past have been

* Christian meetings
* Real estate auctions
* Election ballots

* Local community group meetings

* Community group fund raisers
* Conferences
* Theme dances
and the List goes on.
The hall is a large brick building with kitchen and conveniences, it has a reception foyer and two rooms.
Situated right alongside the Harold Hughes reserve which has a modern children's playground, makes this an ideal venue for your own special use!